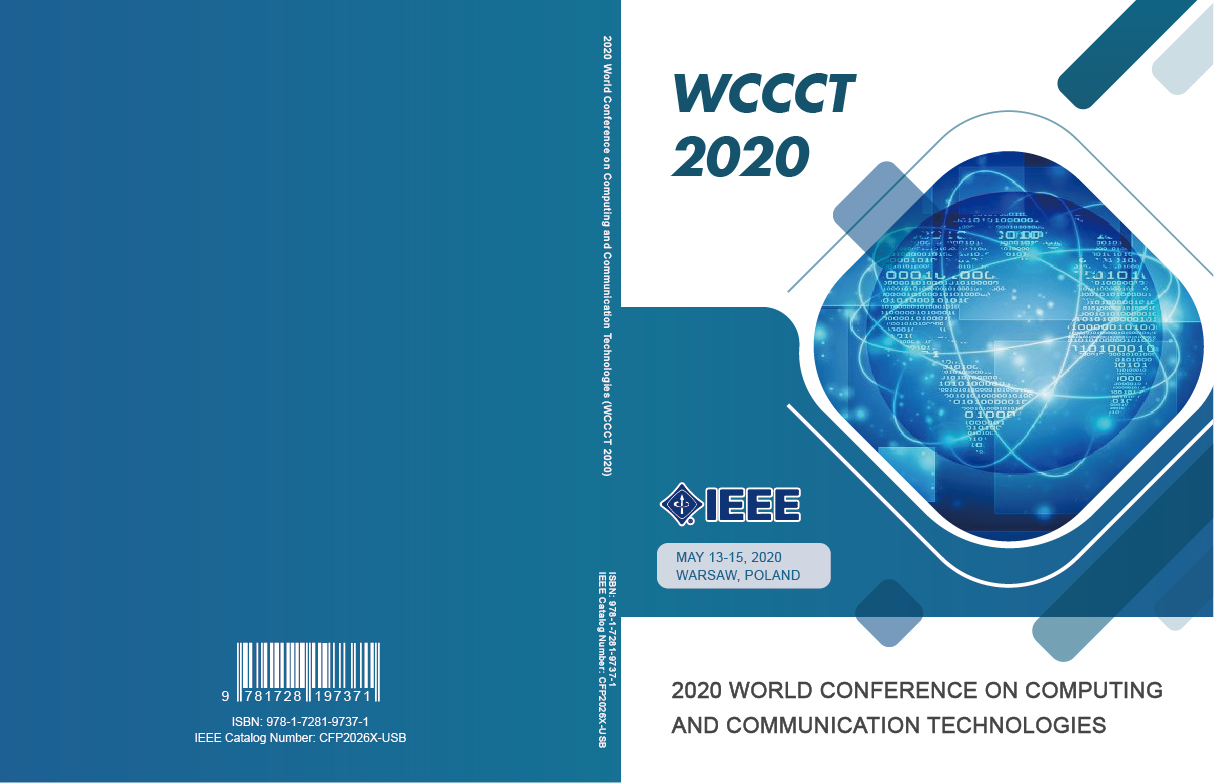 WCCCT 2020 was scheduled in Warsaw, Poland. Due to the COVID-19, it was held online. WCCCT 2020 is co-sponsored by IEEE, Warsaw University of Technology, Poland, and Chongqing University, China during May 29-31, 2020.
ISBN: 978-1-7281-9737-1
IEEE Catalog Number: CFP2026X-USB

WCCCT 2020 proceedings is archived in IEEE Xplore and indexed by Ei Compendex and Scopus.