Latest News! WCCCT 2020 会议论文集入库IEEE Xplore!WCCCT 2020 proceedings is archived in IEEE Xplore.
Welcome, Dear Friends,
On behalf of the Organizing and Steering Committees, we welcome you to submit your original research paper(s) to the 2021 World Conference on Computing and Communication Technologies (WCCCT 2021) that to be held in Dalian, China, between January 23-25, 2021. It is a great opportunity to get together and share ideas and knowledge among the Industry experts, researchers and academics.
WCCCT 2021 aims at a key theme on Computing and Communication Technologies. This conference will feature world-class plenary speakers, major technical symposiums, industry and academic panels, workshops, tutorials and invited tracks.
Several current and upcoming frontier technologies, innovative solutions, research results, as well as enterprises related to industrial electronics and their applications will be presented. WCCCT 2021 offers you a conference with wonderful experience in this well sought after area, Dalian. We hope 2021 WCCCT will be remarkable and an unforgettable event.
We ask you to submit your latest research results for presentation. You are also welcomed to suggest any topic, activity or scientific program you would like to see covered during the conference. Your active contribution will be crucial to the success of the conference and its impact on our global mission.
Yours sincerely,
WCCCT 2021 CONFERENCE COMMITTEES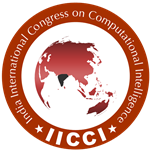 2021 WCCCT is the leading global forum for presentation of advances in computing and communication technologies. The Conference offers a unique opportunity for engineers working at this field to maintain technical currency, and to network with leading experts.
WCCCT 2021 promises to be an exciting and innovative event. We invite you to submit your latest work to WCCCT 2021. The submission of papers concerning any branch of the Computing and Communication Technologies, and their applications ineducation, and other subjects. Prospective authors are invited to submit high-quality original technical papers for presentation at the conference and publication in the conference proceedings. Topics of interest for submission include, but are not limited to below topics. You can find the all topics via CALL FOR PAPERS PAGE HERE更多主题
- Track 1: COMPUTING TECHNOLOGIES -
计算技术
Artificial Neural Networks and Fuzzy Logic
Cloud Computing
Computational Algorithms
Hybrid Models and Fuzzy Systems
Data Mining
- Track 2: WIRELESS COMMUNICATION AND NETWORKING -
无线通信和网络
Network Interface Virtualization
Network Virtualization Concept and Architecture
Green Datacenter
Higher layers of protocols, application
Physical and link layers and lower layers of protocols
- Track 3: COMMUNICATION TECHNOLOGIES -
通信技术
Next-generation networking technologies
Cyber security & Infrastructure Management
Information Systems
Network Security
Interactive Communication
- Track 4: FUZZY LOGIC AND SOFT-COMPUTING -
模糊逻辑与软计算
Soft Computing based Hybrid Systems
Fuzzy Set and Fuzzy Logic Theory
Neurocomputing
Chaotic Computing
Evolutionary Computing
- Track 5: DATA SCIENCE AND ADVANCED ANALYTICS -
数据科学与高级分析
Advanced Statistical Analytics
Software Techniques and Architectures in Cloud/Grid/Stream Computing
Domain-Specific Applications of Data Analytics
MapReduce-based Solutions
New Computational Models for Big Data
- Track 6: HIGH PERFORMANCE COMPUTING AND MACHINE LEARNING -
高性能计算与机器学习
Parallel and Distributed Computing and Systems
Cluster and Grid Computing
Peer-to-Peer Architectures and Networks
High Performance Interconnection Networks
Partitioning, Mapping, and Scheduling